BadgeMaker Store
The BadgeMaker Store offers free and premium card design templates for you to download in BadgeMaker Design. These card designs make it easy to adjust and create the perfect design with the identity of your organization.
You will find different types of card designs in the BadgeMaker Store. Card templates for Healthcare, Education, Corporate, Food signs, Retail, Transport or Weddings for example. The Store updates from time to time with new products. The card design bundles have templates for employee badges, invites, id cards, access badges, name badges, menus, table cards, foodsigns and more.
Browse all designs by clicking on the different preview images on the Store home page. Get inspired whether you're an ID badge maker or looking for that professional touch to your food signs.
Find the card design you want and add or purchase that card design bundle to 'My items'. Select the free or purchased card design in 'My items' and download it. Once you've downloaded the design, it will be automatically opened onto your BadgeMaker canvas. Use the template by changing the colors to fit your corporate identity, add your own images and link your data.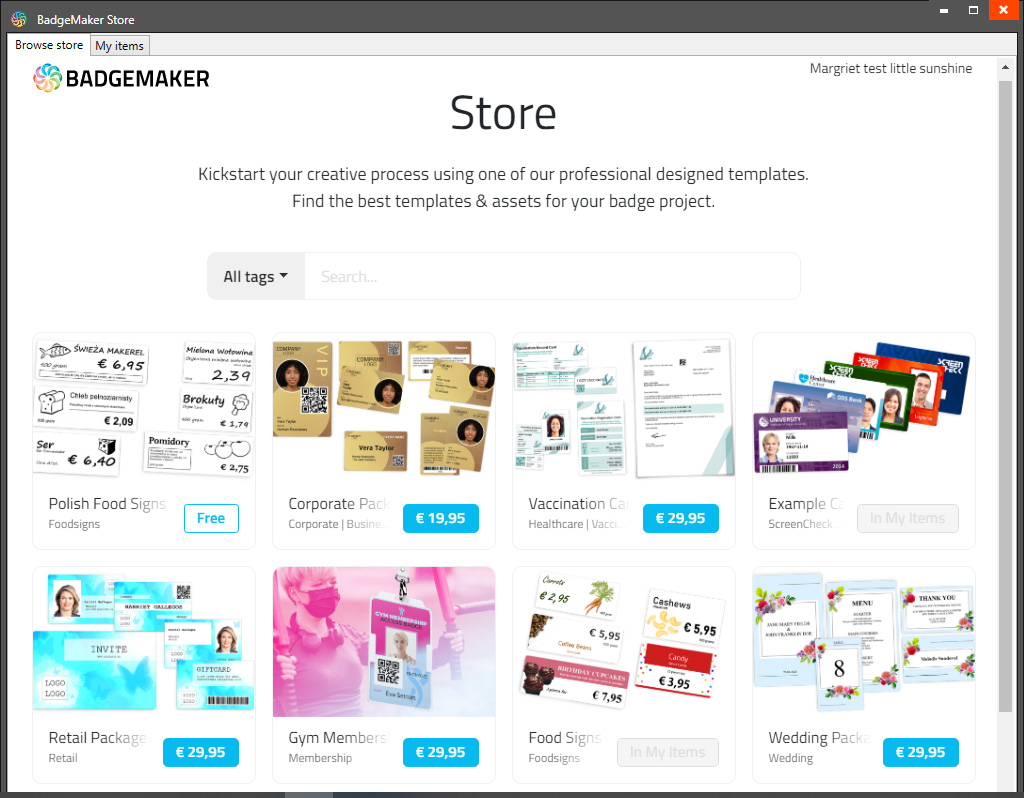 How to select a free or purchase a premium card design from the Store
To browse the store, go to 'Store' in the main menu and click on 'Browse store'. In the Store you see an overview of all the card design bundles available to select and add or purchase to 'My items'.
Click on the bundle image to learn more about the bundle and its card designs.
Click on 'Add to My items' to add a free card design bundle or click on 'buy now' to purchase a premium card design bundel and make them available for download.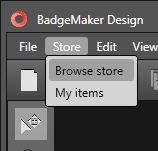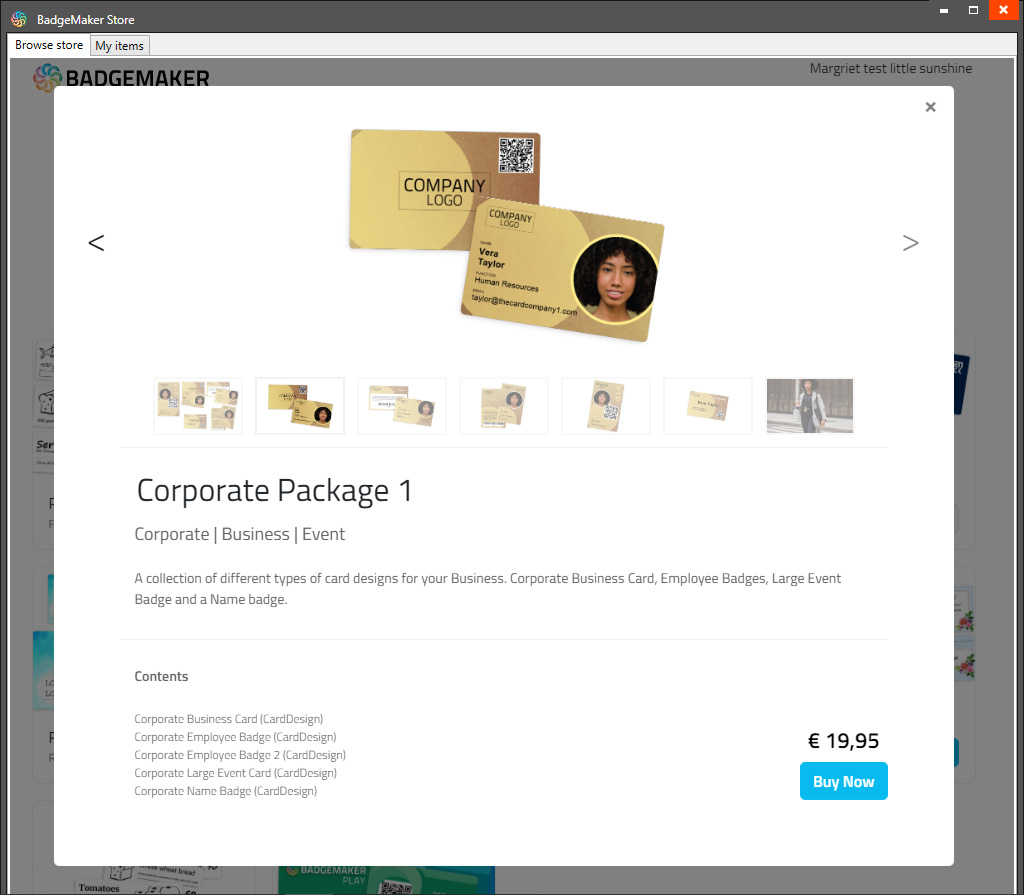 Store: My items
All the free selected or purchased card designs from the Store can be found in the 'My items'. These card designs will always be available for you to download.
Click on 'Download' to download the selected card design, give the downloaded card design a name and start working with it in Badgemaker Design.